Enterprise Resource Planning
Enterprise Resource Planning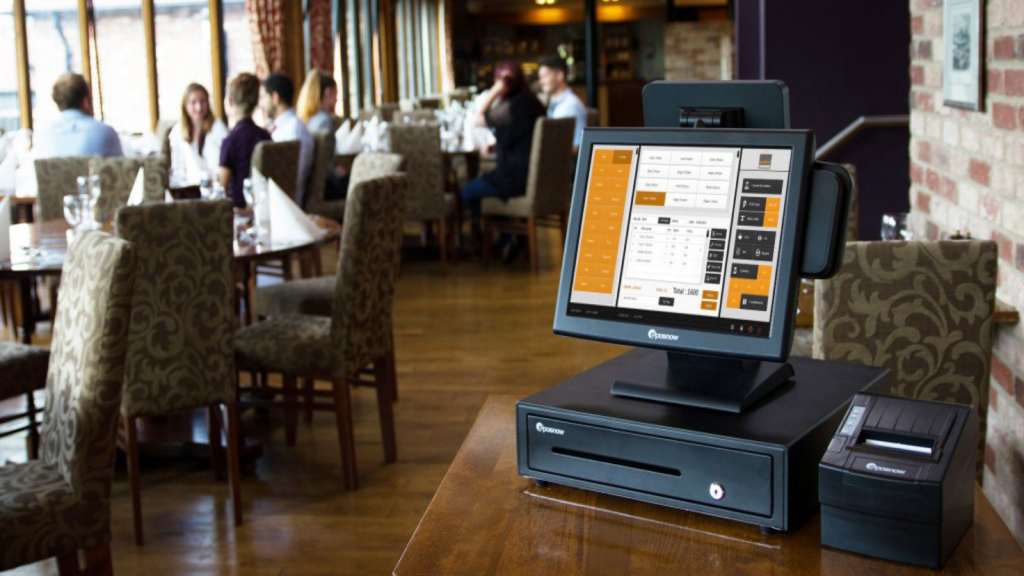 ERP is a software system designed to integrate the main functional areas like planning, purchasing inventory, sales, marketing, finance, human resources etc of an organization's business processes into a single system. This system can then be used to collect, store, manage, and interpret data from these business activities. ERP systems use a central database. Data is collected and stored in tables. This allows users from different departments, to quickly access the desired information for analysis.
POSibolt is such an ERP system built using many years of experience in solving problems of retail and wholesale traders and architected by technology leaders.
Mission And Vision
POSibolt's goal is to build a custom web-based POS application by leveraging cloud technology together with ERP and business intelligence features. The result is a powerful, user friendly POS software that is capable of managing the entire retail operations, from one store to many stores; and a back end ERP that can handle procurement planning, purchase, shipment, receiving (in short all aspects of supply chain management), inventory control, variety of reports on sales, profits, margins, discounts, returns, ROI, slow and fast moving items etc. In addition common modules like HR, Payroll, Asset Management are also available in POSibolt.
POSibolt's mission is to help retailers simplify, manage, and control their stores using real-time information in a centralized location, while making the POS remotely accessible and error-free. This is done by recording the details of every transaction that occurs and by making this data available in the cloud, whenever it is needed. Users experience an easy to use interface, making operations more efficient and error free.
We combine in-depth retail experience and software development expertise to help retailers:
Streamline everyday operations and workflows in a multi-store environment.
Maintain control over their business from anywhere and at any time.
Respond quickly and adequately in real time as situations unfold.
Why Posibolt?
POSibolt streamlines your business and enhance the Retail Experience for the shoppers.
Advanced Navigation – Everything is done to go the way you work
When a POS is designed properly, you don't have to learn and adapt to it because it's already designed around the way you work. Everything seems to be just right, Right options, at the right place and just at the right time. Whenever you need to do something – even for the first time, you already know how to do what you want to do. This is good design. That's true simplicity. And that's the focus behind every POSibolt screens.
Total control from checkout to inventory.
That's because we record every details of every transaction carried out by anyone and in any stores. Yet, control is so much more than just generating reports. It's tracking performance at any level of detail – by product, product category, store, employee and more. It's responding decisively and timely to events as they unfold. And it's making each person be accountable for what they do and what they don't. This is real control. And this is what POSibolt was built for.
The power of cloud – Global view 24/7 from anywhere
You can access information about anything whenever you want to – from wherever you are. Operator error? Fixed. We can take control of your store over the Internet and tells you what needs to be done immediately. Scared of an outdated POS? Don't be. With POSibolt, you'll always be one step ahead of competition. This is the power of cloud.
ERP architecture for effortless multi-store management
We can deploy our POS in a multiplicity of retail environments adapted to your business – from one terminal "to many terminals. In one store or multiple stores. In one state or many states. With a single or multiple tax categories and tax rates. With a uniform product pricing or different pricing policies. While making sure that all your stores share a common data set that can be centrally modified and accessed.
True enterprise solution
Nothing can be more important than guaranteeing the availability and the security of a mission-critical application like your POS. We do this by keeping your data safe from hacking, viruses and data losses. It allows you to process sales even without an internet connection. Posibolt also secures access to your system through role-based user control. It keeps you outside PCI Compliance.
Flexible and compatible – Use any hardware
Turn an Android Tablet or an Apple device into a POS powerhouse. Re-use existing POS hardware or Computers. We are flexible and compatible with most industry-standard POS hardware.